I'm not sure who to give credit to, but this is stolen from somewhere. (ETA: Midwest Chick had it)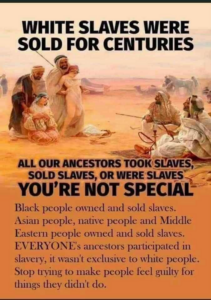 Not to mention the Indentured servant who were treated as slaves….
Enough bullshit that all Black people are victims and no one else's ancestors….Every other ethnic group overcame and moved up, Only one ethnic group can't seem to overcome their culture and be successful without special treatment.