Here are a few photos….and a movie.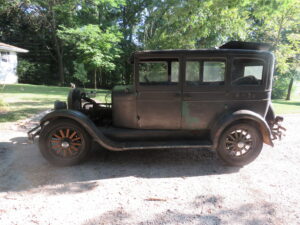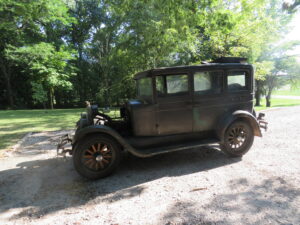 It runs, and actually runs well. Still getting all the rust out of the fuel system, so it has modern fuel filters in the fuel lines, and the hood is sitting on the roof, as I am still working in the engine bay.
But, it runs, drives, stops…has oil pressure and the radiator holds water. the charging system works….much better than when it arrived a few years ago.
The paint is rough, but the body and frame are solid, and the wooden wheels seem to be pretty tight. The windows are not perfect, but much better than one might expect for a car that is 94 years old.  I need to find a key for the switch, if I can, and (thanks to commenter "Grog") now I have the wiring diagram on the way, so soon, it will have lights and be  be road worthy.