It can be HARD TO TELL.
Via JennifersHead.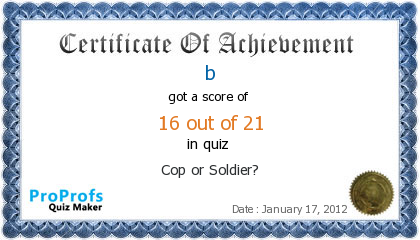 Can you do any better?
THe sad fact is that it is harder and harder to tell. Cops are no longer "peace officers".
Sadly, other than militarized, I am not sure what they are. Some of them are good police officers. Others are something else.
But if you can't tell the difference in these photos, then you (and we) have problems.