Long day..
Made breakfast:
French toast made with hommade bread, cinnamon and nutmeg and cocoa….
Maple Bacon (MMMMM….. BACON!)
Went to the beach. Walked about 5 miles in dunes and sand.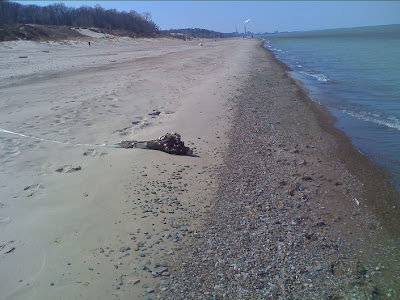 Exercised the dog…..And my arm.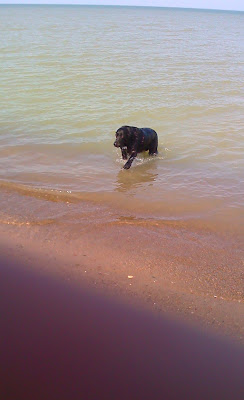 Came home, cooked dinner:
Shrimp stuffed pork roast on the grill w/broccoli with cream sauce and mushrooms. Ginormous baked potato(e). A bottle of cheap wine.
No room for dessert.
Damn but sometimes life is fine.
It's the simple things sometimes that lower your blood pressure.
Work tomorrow, but today was nearly perfect.