That tangles with power machinery and has been lucky enough to only do damage that heals, rather than
remove
major parts of limbs and/or digits.
Via email from Jon S. (posted with permission)
Four inch angle grinder with a carving blade.
I said to myself "have to put the guard on", did not.
Took about a half a second.
Put my hand in my armpit to as a first reaction, when I took it out and looked and could still see that everything was attached.
Not real damage, got really, really lucky.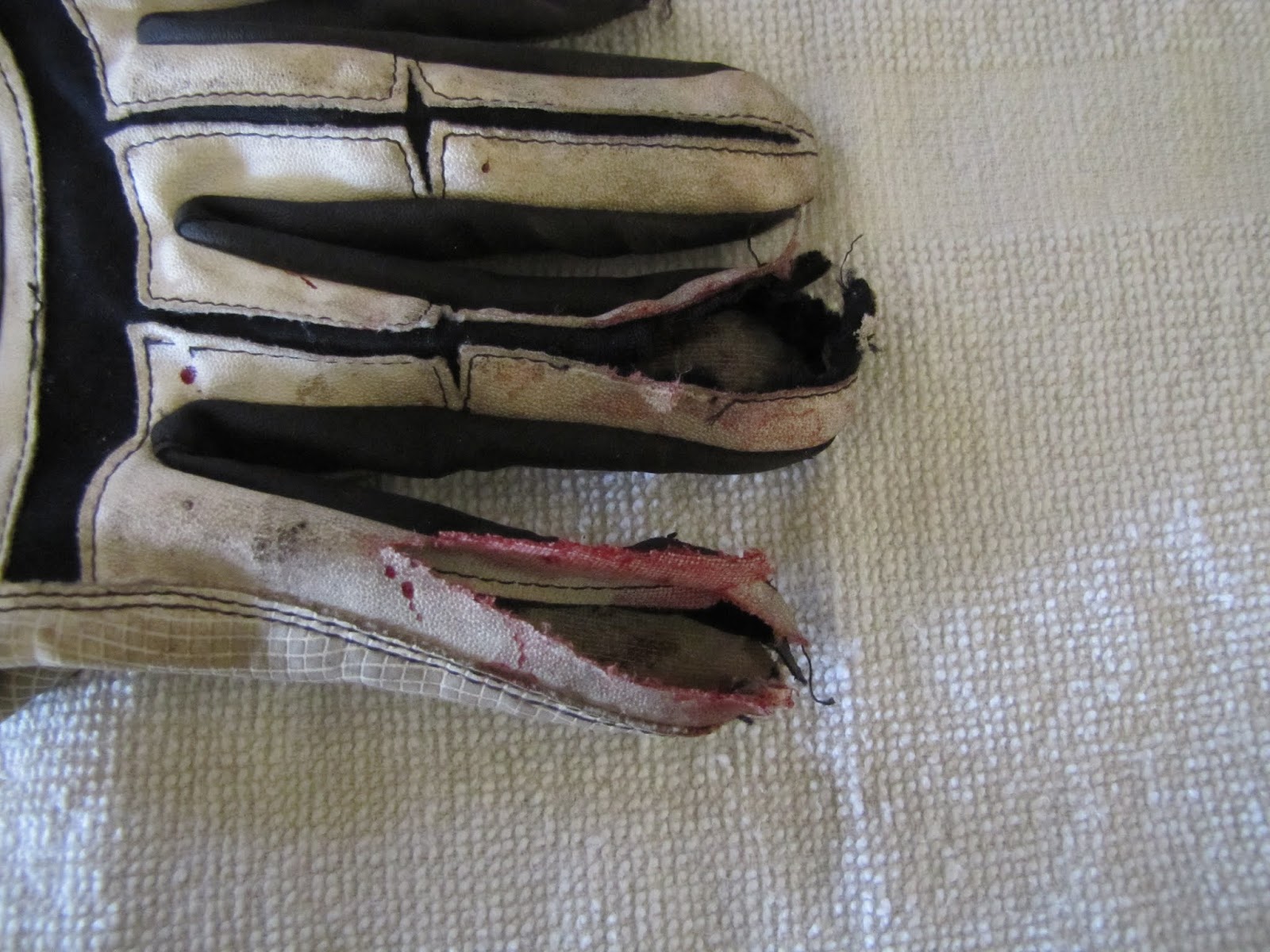 He's got those gloves hanging in his garage as a reminder of his luck that he is still able to count to ten. And, of course, a reminder that one cannot push one's luck too many times.