But Damn! the map of murders by county and the 2016 election map by county (Blue or red voting) sure shows some interesting parallels.
Using Liberal Logic, one could assume that Democrats (or people voting for Hillary, at least) are some homicidal maniacs…..
Which, in one way, makes me wonder if that is why they so want Gun Control….they know what is in their hearts, and assume that it is in ours as well.
I'm thinking there are some cultural factors there as well, but the parallels are still there.
2016 election map by county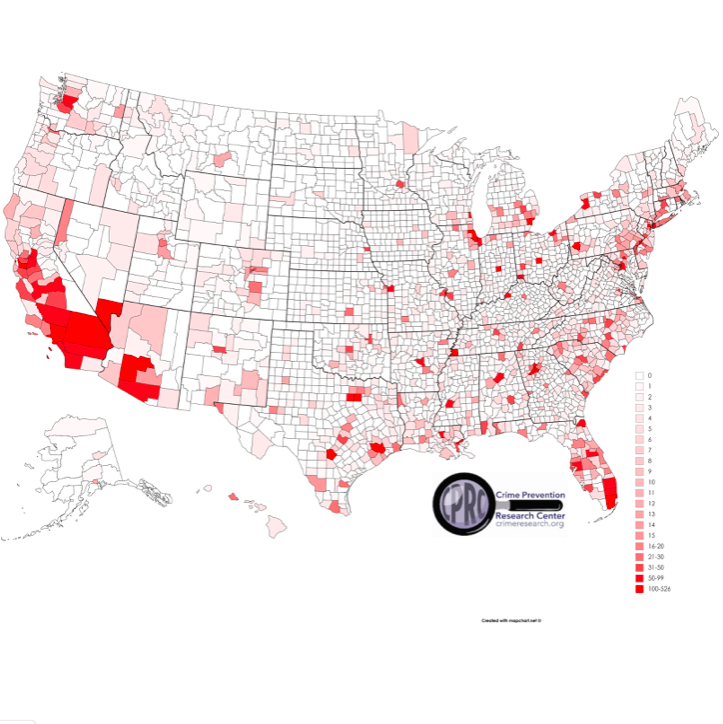 murders by county in US