And all you folks who think this an exceptionally severe winter: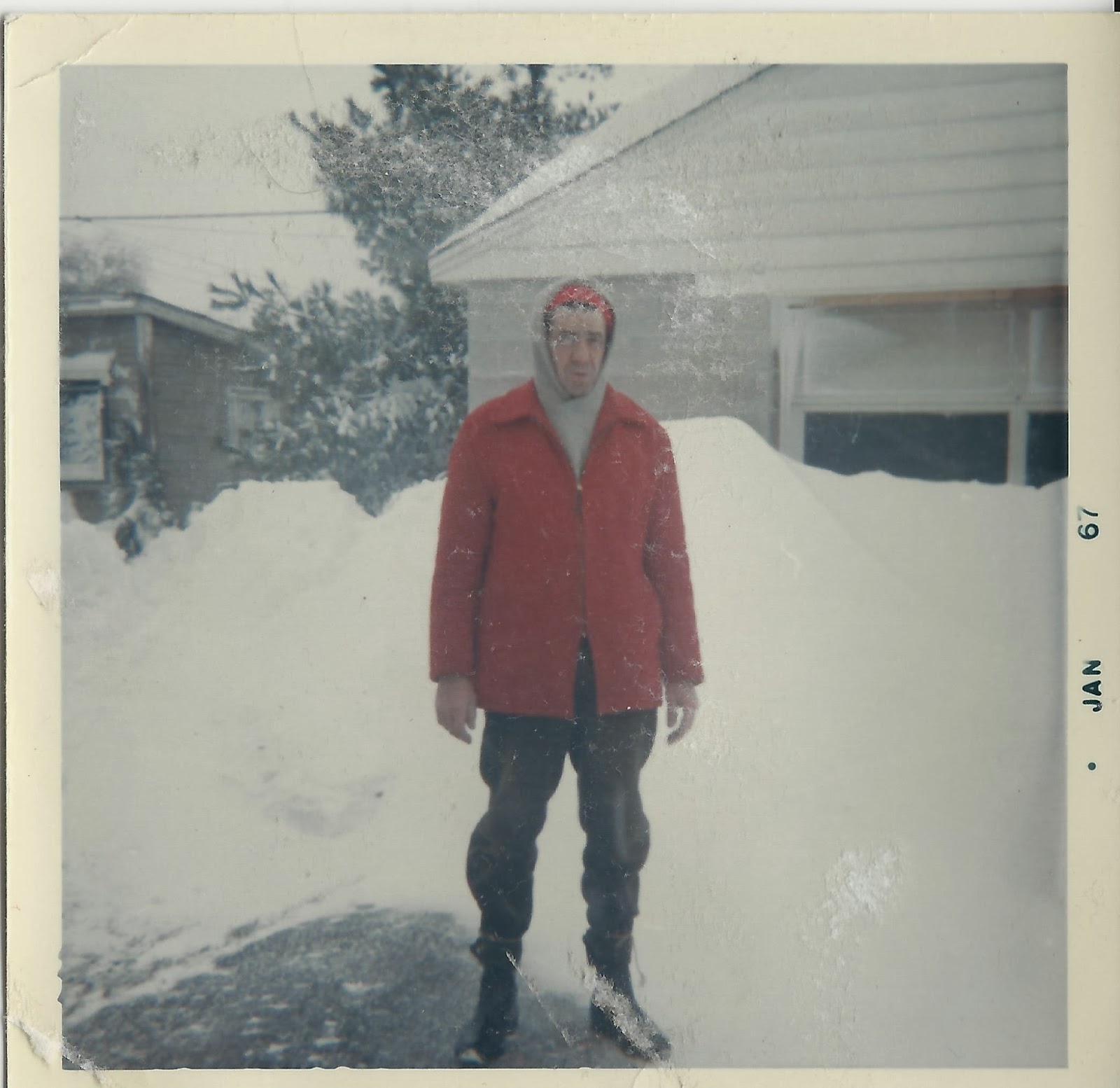 This is a picture of my Grandpa
He's 6'2″
Location: Hammond, Indiana.
Notice the level of the snow.
This was ONE storm.
and he shoveled the entire 120 foot driveway to get to the front of his garage.
So tell me again how this winter is historically so terribly bad?
Really?Not like it hasn't happened since.
"Climate Change" and all that….