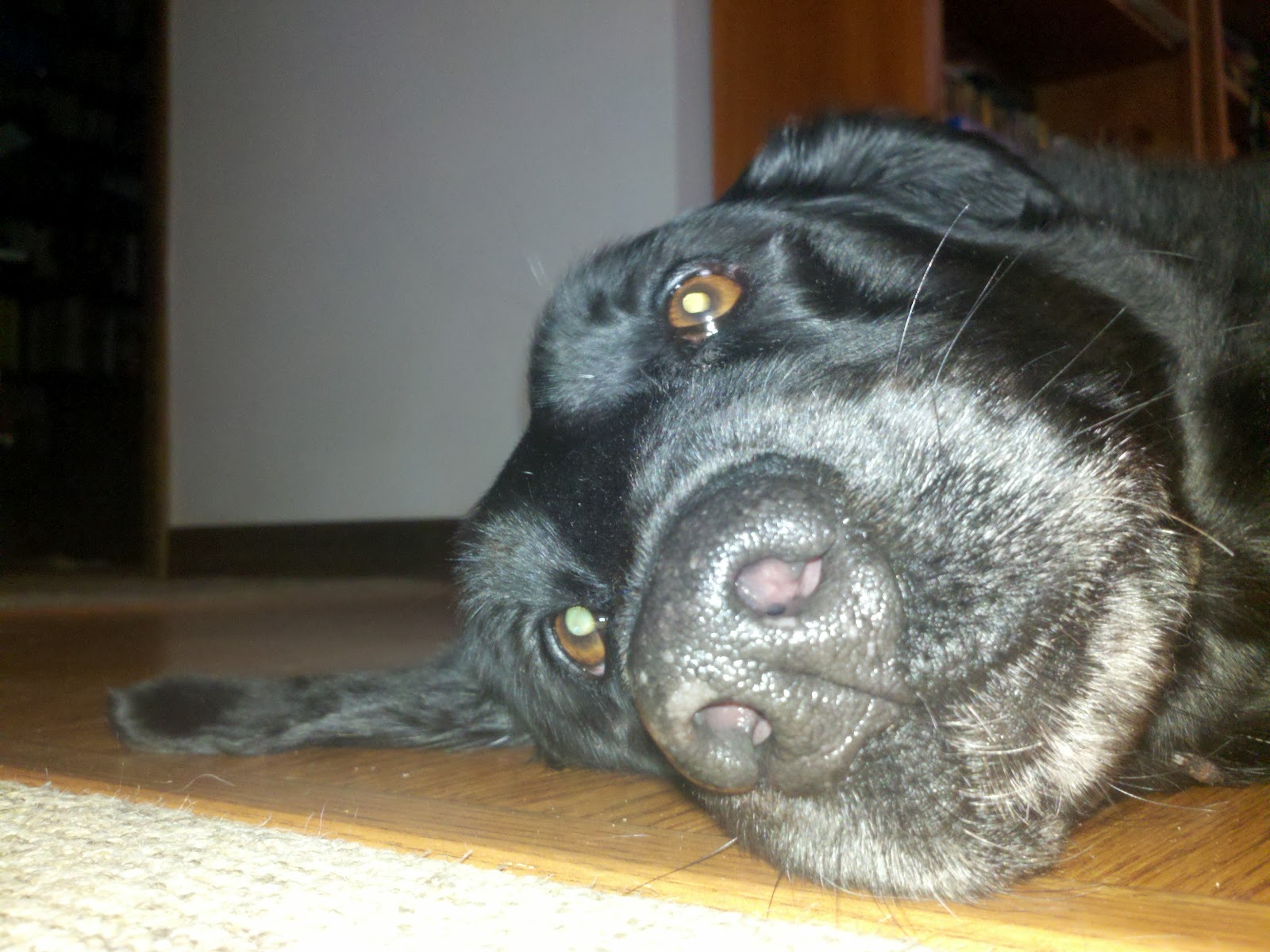 Brought to me by a lady who loved me, someone who felt that I
needed a companion, a creature to nurture and love, who felt that she
would show me that love and trust could heal my soul, I met Schmoo in
the summer of 1997. A puppy with issues, she nonetheless wormed her
way into my heart. I didn't want a dog, didn't think I needed
one. I didn't want a puppy, But I had one. A black lab pound puppy I
named Schmoo. She peed at the drop of a hat, but a trip to the vet
soon solved that issue, and she became the perfect puppy. That
relationship with the lady ended a long time ago, but my puppy remained a part of
my life. Bringing Schmoo to me may well have been the best thing she
ever did for me though.
I wasn't a very nice person when Schmoo came into my life. Scars
from other relationships had made me angry, and self-centered, and
not a very nice person. But that lady knew that with the right
stimulus, I could be a better person.
Schmoo was that stimulus. She taught me about trust, and love, and
she opened my heart once again. Her unreserved love made me a real
person again. The patience I had to exercise towards this puppy and
the fun we had together as she grew and trained helped me to regain
my perspective on life.

A more willing to learn puppy one will never find. Wanting to
please, she would do whatever I asked of her… if I could only make
her understand. She rewarded my patience with love and trust, and we
became fast friends. She became my companion, following me everywhere
she could, and trusting me to keep her safe. She slept at the foot of
my bed, and waited patiently to greet me with enthusiasm and love
when I returned home.
With the boundless energy of a puppy, she and I played, fetching a
ball or a Frisbee for hours, until I couldn't throw it any more.
All she asked of me was that I let her be near me, and that I spend
time with her. She followed me everywhere, never straying too far
whenever we were outside. We spent hours on beaches and in parks,
hiking and meeting people. Schmoo never failed to impress people with
her excellent behavior. Generally, she stayed by my side as we
walked. Even if not at my side, she never wandered too far from me.
She guarded me when I slept or showered, taking her job seriously.
I was her alpha dog, but she was part of my pack. She guarded Midwest Chick even more when she came into our lives.
Early on, when she was a puppy, she got away from me once and was
rolled by a car. Luckily she wasn't killed. That only happened once,
and she never again approached a road when I was not with her. But
the incident with the car did leave her with a broken leg and a
dislocated elbow. The front leg healed quickly, as puppies and
children heal rapidly, but the elbow caused her issues for the rest
of her life. Never letting it stop her, she always was willing to
follow me wherever I would go, whenever I would let her.
Schmoo loved children, and always was willing to play, no matter
when or who. She knew when to stop, and never played too roughly.
She knew when to just sit quietly and let me relax, always there,
but never too close, and when puppy like enthusiasm would break my
mood and cause me to laugh and relax. But most of all, she just loved
me for who I was, never less than a companion and never ever
judgmental. Sometimes she would place her head on my knee and just
sit there, other times she would jump up beside me and let me bury my
face in her fur, the texture and scent of her fur chasing away all
the things which had made my life less than perfect that day.
We were fast companions for 15 years. She never failed to greet me
when I returned home, always glad to see me, always with love in her
eyes, never any recrimination for staying away too long. She always
looked at me wistfully when I had to leave without her, as she loved
riding in the car or truck. I hated telling her that she had to stay,
and wait for me to return.
As I said, she never strayed too far from my side, always with me.
She never was willing to go too far ahead, and if I lagged, she would
always stop and look back, as if asking what was taking me so long,
and wait for me to catch up. Once, in a state park, were ticketed for
her not being on a leash. (the law says the dog must be "leased or
under voice control"). We were ticketed even though I showed the
park ranger that she was, indeed, under voice control. Later, in
court, I was allowed by the judge to bring her into court and PROVE
that she was, in fact, under voice control, Her behavior that day
made me so very proud of her. She sat, and stayed when told to (with me outside of
the room), for 7 minutes even in the courtroom with all of its
distractions and scents. She came when I reappeared in the doorway
and called her She sat when told to, and layed down when I asked her to. The judge dismissed the charges with the court's
apologies. It was a victory that SHE earned, not me. We both walked
out of the courtroom with our heads high.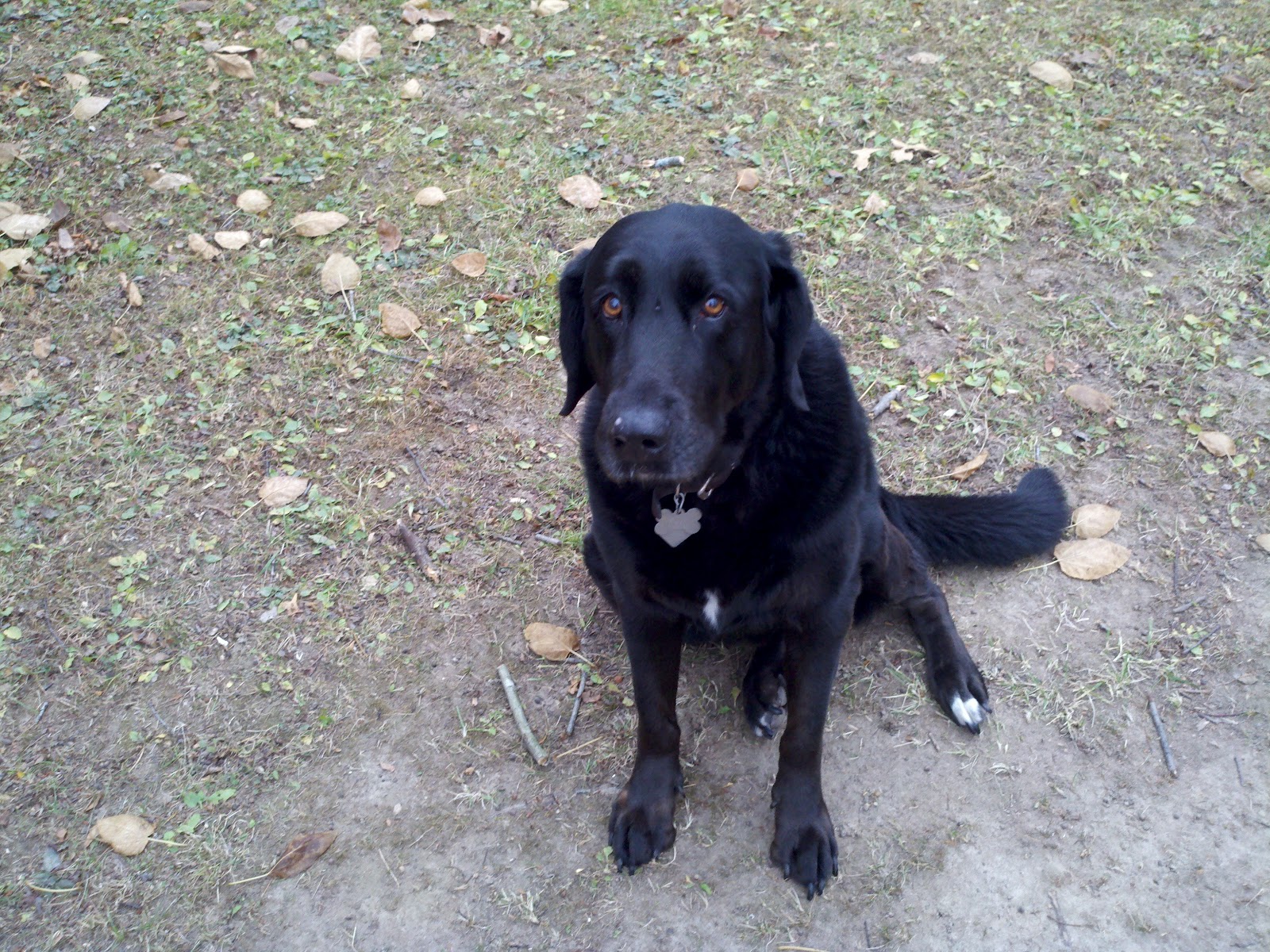 As time moved further along, she became less inclined to go ahead, even a little bit,
and our walks became shorter and shorter, as with her leg issues she
couldn't walk as far as I could, yet she still treasured those
walks that we had, as did I.
We weathered several health issues in her latter years, but that
was to be expected. It is a shame that dogs live such shorter lives
than humans.
***********************************************************************************
Today, I had to ask her to do something that she had never before
done. I had to tell her that she had to go on ahead, alone, without
me. Told her I'd be along sometime, but to go on ahead. Today, she
left me behind and went forward, to wherever we go when we leave this
world.
She had an incident earlier this year where she lost her balance.
A few pills later, and a few days for them to take effect, she was
fine. But when we took her to the vet for that, he discovered another
thing….cancer. Lymphoma. Terminal. His diagnosis, confirmed by
tests, was weeks….Maybe months.
He was right. We had 2 ½ months to love her, coddle her, treat her
the best way we knew how to, to show her how much we love and value
her. The decline in my friend was terrible to watch, but I endured
it, because she seemed happy and interested in life, even if at a bit
slower pace, with more rest breaks and more naps. But slowly her
energy level declined, and the pain pills became less effective. Back
to the vet for even stronger pills, she still seemed happy, wagging
her tail and smiling and wanting to be with us, inside or outside the
house. Car rides (she couldn't get into the truck without help)
were still greeted with enthusiasm. Then one day, she couldn't get
into the car without help either. I knew the time was near.
Last week, she decided not to eat without encouragement. And I
knew that the time had come. The time to be the human, the Alpha, and
make the decision she couldn't. I called the vet and made an
appointment with him, after some discussion, for Monday evening at
our home. Midwest Chick and I have spent the last few days holding
her, spoiling her, and just loving her the best way we know.
It may have been the hardest decision I have ever made. To end the
life of my friend, companion, and pet for 15 years. For nearly 1/3 of
my life, she had been my companion, a member of my pack. This was a
first time I had had to do this….for all the others before her had
passed suddenly, with little warning, and I had never been required
to choose for them.
She passed in my arms, me holding her and her trusting me when I
said it was all right.
And it was.
Hard as it was, I think it was the right one. It is the one I
would hope someone could make for me when my time comes. That does
not change the grief in my heart at the loss of my longtime
companion. The pain I feel at this moment, the longing in my heart
for one last walk in the woods, or on a beach. One more chance to
bury my face in her fur, or to have her give me a kiss, or to put her
head on my lap. The hole that exists right now in my soul. But expect
that she is greeted by all the others who went before us. Wherever
they are, I hope to see them someday.
Wherever she went, I expect that I will eventually see her. When I
don't know. But I hope she is waiting for me when I get there,
wherever that place is. I hope she is young again, and happy, and
pain free, and whole and hearty and happy.

There is so much I don't know how to
say.
Goodbye, my sweet puppy.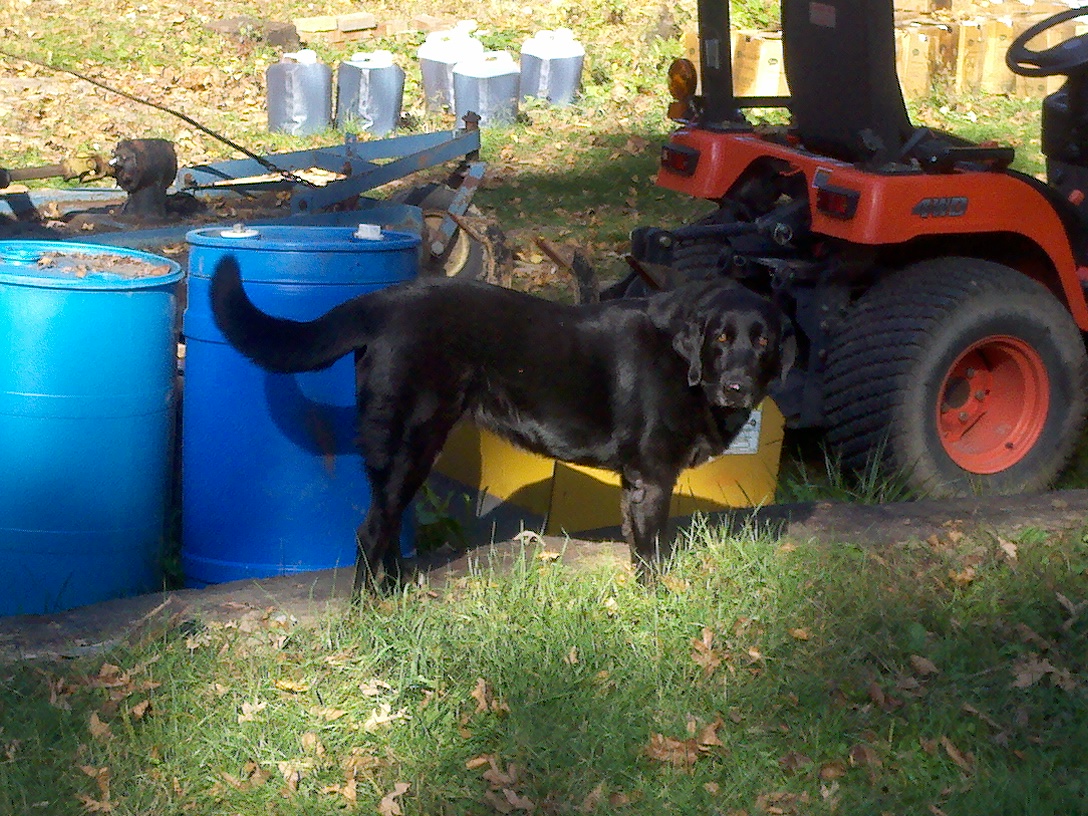 ETA:
Kipling had it right
.(meant to put this in when I posted it, but I wasn't really at my best then) Thanks for reminding me, Og.