Went to the Nappannee gunshow today. Bought and sold some guns too….But that is another post, for later, when I can take a few pictures for posting…..
Today's topic is bacon….
A bit of background:
Midwest Chick and I convinced Og and his friend to go with us, as they are serious collectors and this a show for serious collectors….
Of course, we had promised them that there would be, nearby, an Excellent Breakfast. And, I think, that he will agree.
So we went to get food before entering the gunshow.
I so love watching someone find their Happy Bacon Moment. The smiles on their faces were gratifying…..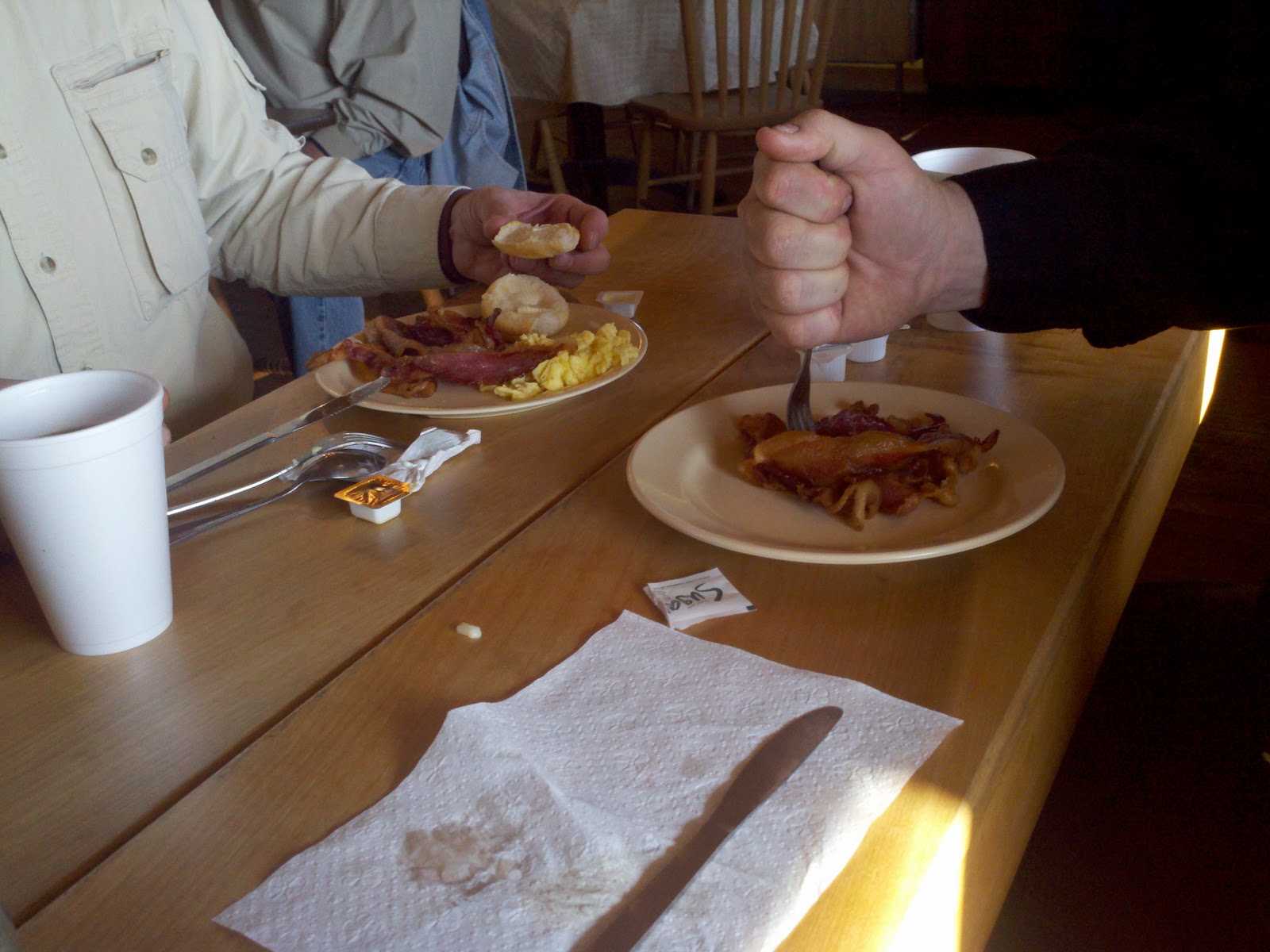 Bacon! (this was, I believe, the third trip past the buffet..)
Amish Bacon. Not sure of it is made with real Amish. but it sure tastes GOOD.
I, of course, only ate 0.93 lbs of bacon (as well as some biscuits and gravy and assorted potato bits and such) 'cause I are on a diet…..