Well, sorta.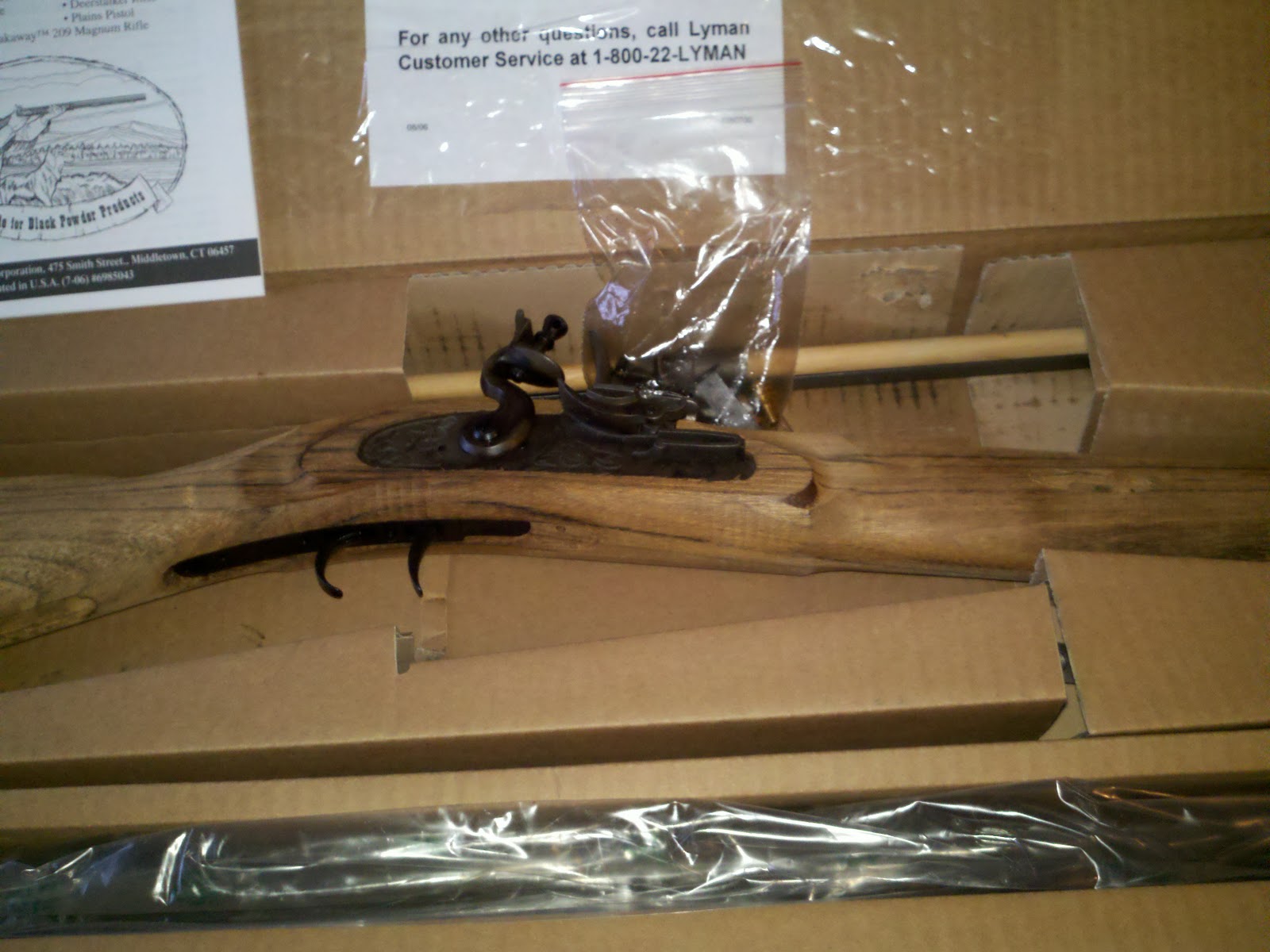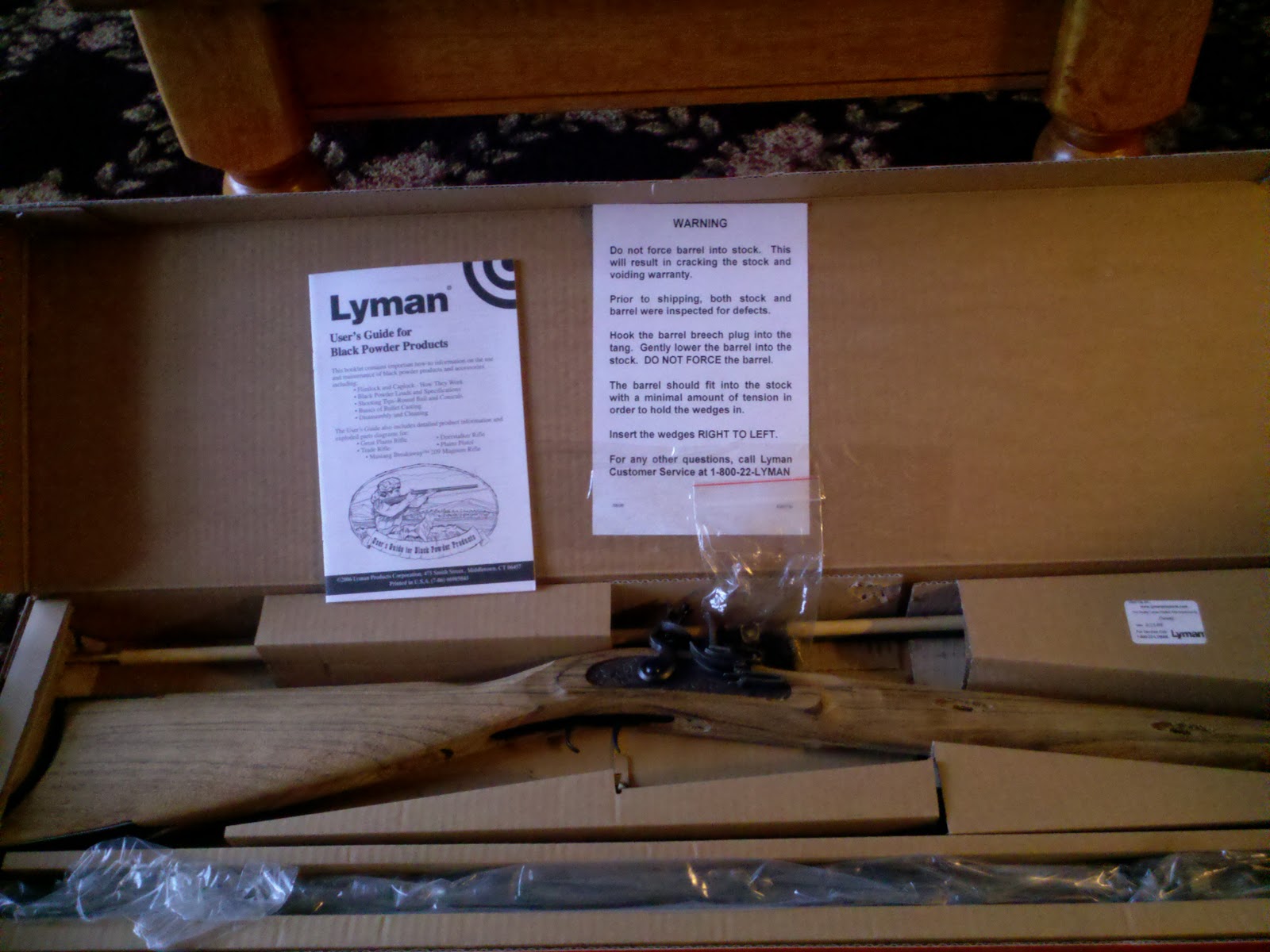 It's a kit…..a "do it yerself". Midwest Chick bought it for me for Christmas!
Actually, just what I wanted.
.50 cal…… Flintlock….. Charcoal burner.
Gonna take a LOT of work polishing the metalwork….and then the roughed out stock is gonna take even more.
I figure 3 months of evenings…..
(the first 90% of the project takes 90% of the time, the last 10% takes the other 90% of the time…..)
So far, I have cleaned up all the burrs on the barrel cutouts and have polished with 600 grit and started on the 1000 grit paper….The barrel is cleaning up nicely. Og has offered to blue the metalwork when I am done, and I may take him up on that, but I may choose to brown it too. I have lots of time to think about that and decide before I am done with the deburring and polishing….Suggestions?